db8 Extensions (db8.eu)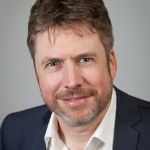 is a Joomla Extensions website where you can download or buy Components, Modules, Plugins and Language files. It has been created by Peter Martin, a Joomla specialist since 2005.
All extensions on this website are licensed under the open source license GPL v2.0. Most are available free to download. Some extensions are available for a small fee (so that Peter can pay his bills too).
db8 Joomla Specialist (db8.nl)
Peter Martin is a Joomla Specialist with a background in marketing & communication. He started programming in PHP/MySQL in 2003 and using Mambo CMS a year later. In 2005 Peter set up his business db8 to support other companies and organisations with their Joomla! websites.
Joomla volunteer
Peter does voluntary work in the international Joomla Community:
and in the Dutch Joomla Community:
Joomla Pizza Bugs & Fun events in The Netherlands
Dutch Joomla Developers meetups (User Group for developers)
Presentations at national Joomla conferences and local Joomla User Groups
Past volunteering Joomla work:
Contact
Options Manager
For pre-sales and support questions: This email address is being protected from spambots. You need JavaScript enabled to view it.
db8 Extensions
db8
Galiciestraat 35
6663 NR Lent (Nijmegen)
The Netherlands
KVK ID: 09147268
VAT #: NL001973326B63
Website: db8.nl (only for commercial support and customized development)
Twitter: @pe7er
Github: https://github.com/pe7er/
Google+: Peter Martin
Linkedin: https://www.linkedin.com/in/pe7er